Nel 2015 il Sant'Anna Institute ha ricevuto nuovamente - 2015 Excellence Award - per miglior scuola di lingue per stranieri.
ITALIAN LANGUAGE COURSES
Our Italian language courses in Italy, in Sorrento, run all year round with a programme divided into 6 levels, according to the Common European Framework, from absolute beginners to advanced level (A1-C2). At the end of each course, students receive a certificate showing the length of the course and the language level achieved.
Sant'Anna Institute is an authorized
CELI
test centre.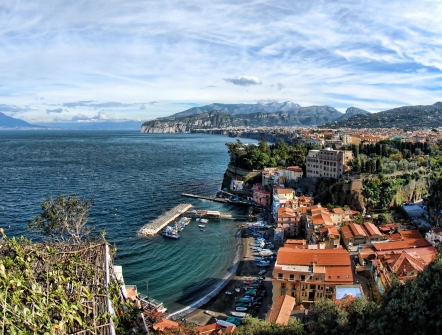 Perchè scegliere Sorrento?
Il Sant'Anna Institute offre ai suoi studenti di lingua italiana l'opportunità unica di immergersi completamente nel mondo italiano: la lingua, la cultura, l'accoglienza e le tradizioni del Sud Italia si uniscono alla piacevolezza del clima, alla cordialità delle persone, alla sicurezza e all'amenità della città di Sorrento.
Sorrento è situata nella Penisola di fronte a Capri, a 40 km circa da Napoli, vicino alla famosissima Costiera Amalfitana.
Da Sorrento si può:
• visitare agevolmente l'isola di Capri, Ischia, Procida e le bellissime città della Costiera Amalfitana (Positano, Amalfi e Ravello).
• L'architettura barocca e le collezioni della classicità al National Archaeological Museum di Napoli.
• I maestosi templi greci a Paestum e le rovine di Pompei ed Ercolano.
• Il vulcano più conosciuto al mondo, il Vesuvio.